Steven R. Hawkins, Sr., AIA, CSI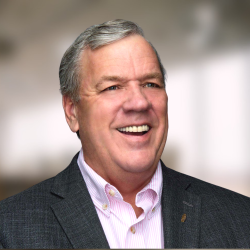 Steven R. Hawkins, Sr., AIA, CSI
President
Executive MBA
Johns Hopkins University

Master of Arts in Marketing Communications
University of Kansas

Bachelor of Architecture
University of Kansas
Biography
Currently based in Irving, Texas, he has been working for the ACPA since the beginning of 2022. As President, he is responsible for reporting to the ACPA Board and all aspects of the ACPA staff performance including finance, governance, technical, marketing, human resources, government relations, and stakeholder communications. His work days include meeting with members and staff constantly to understand the challenges, seek opportunities to help find solutions, and build market share for the concrete pipe industry.
"No two days are the same. Working with a tremendously talented and fully engaged team (members and staff) to promote concrete pipe solutions pipe which I truly believe in."
Fun Fact: He was an old Eagle Scout and thoroughly enjoyed growing up learning from that experience, even when the tent leaked, the campfire spaghetti turned into pudding, and the mosquitos formed an assault brigade.